Making it Comprehensive
Headquartered in Texas, Healix is the nation's leader in providing physician office-based infusion services. As Healix continued to grow its digital presence and leverage unique industry expertise in other management and service markets, the need for a more robust and comprehensive website became more evident.
OWDT refreshed the digital experience for Healix to appeal to more high-value and technical customers. Also, since the old site's functionality and content were confusing and scattered, a visual language was created to showcase a balance between tradition and innovation. Furthermore, a new streamlined user experience was created to make it easier for customers to discover services offered throughout the website.
New interactive design system and visual assets were created to make service packages more approachable and digestible. The site is now also fully optimized for smaller screen sizes, since much of the website's traffic comes from mobile devices.
Client Goals
Celebrate Innovations & People
Look Forward to Seed the Future
Explain Complex Service Packages
Unique Brand Experience
Build Brand Equity
Position as Champion of Infusion Therapy
Reinforce Core Purpose
Create Visual Toolkit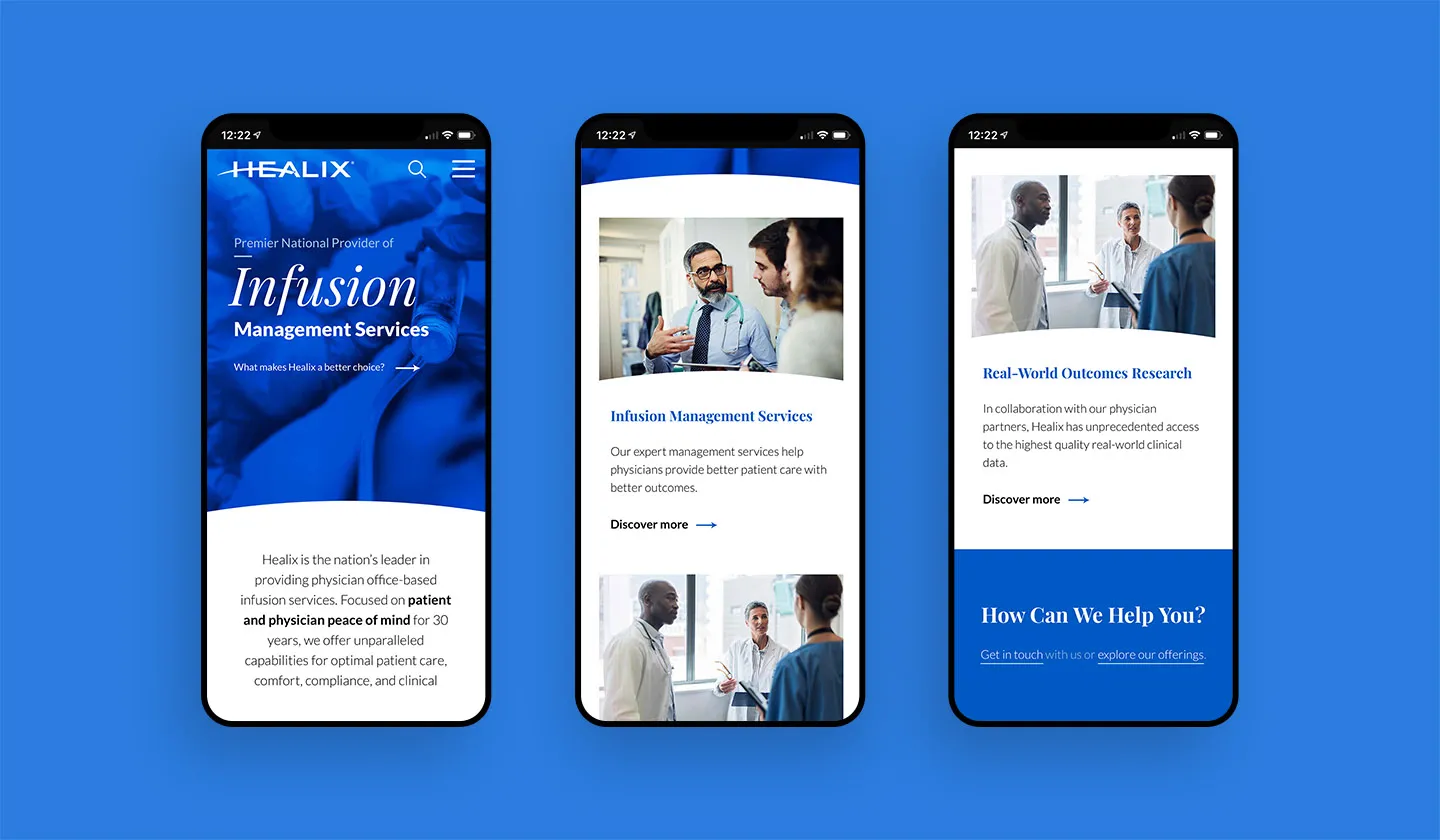 We use the medium of web design and the principles that govern our psychology to deliberately evoke a sensory effect, persuading users to take specific actions that benefit them.
Our goal is to cultivate a multilayered communication that speaks to the responsive faculties of our being by using the domains and disciplines within content and design.
Have Us Contact You
CLOSE PANEL
Thank You.
Your information has been transmitted successfully and securely.
CLOSE PANEL